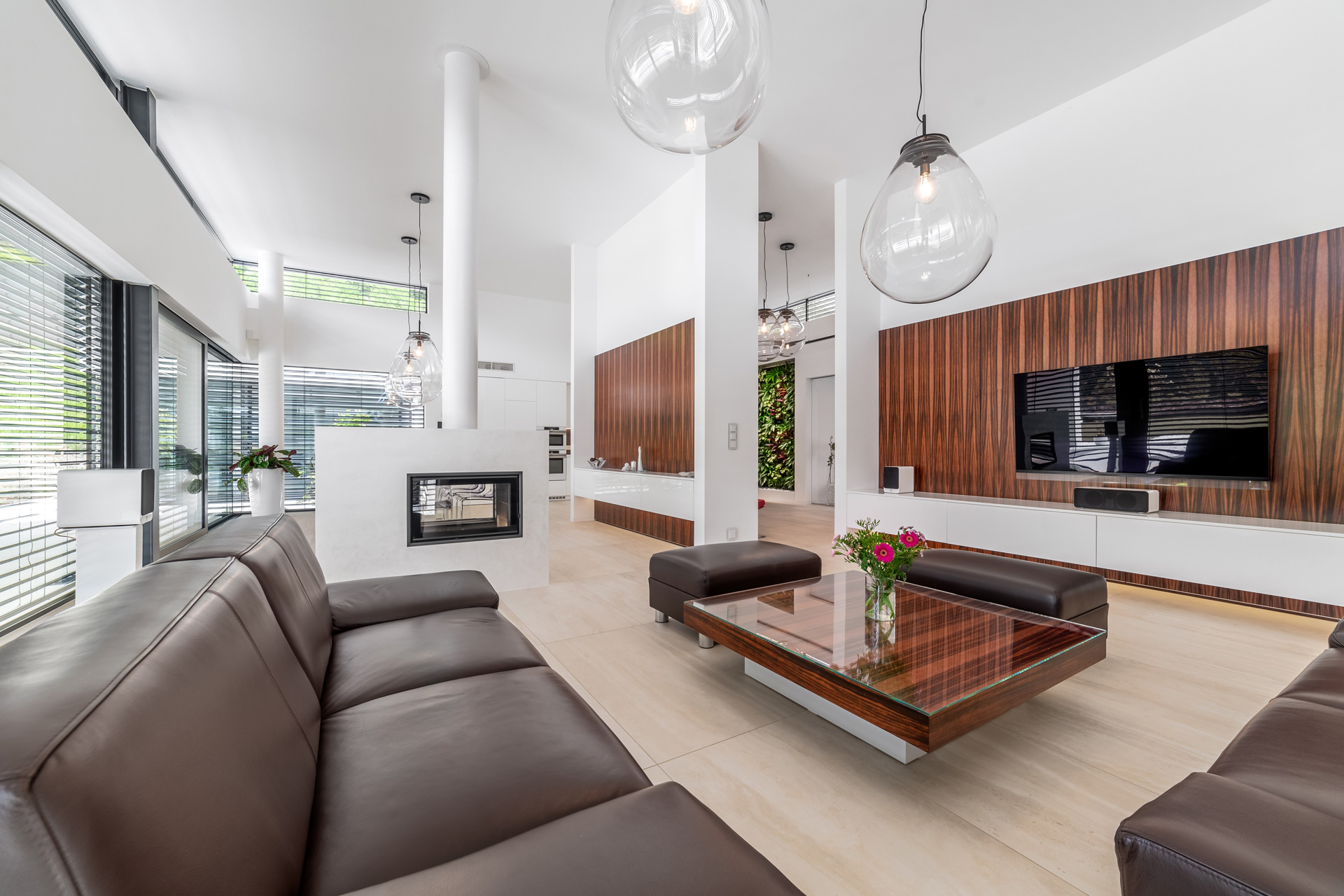 Living room
We created the interior of a modern house for a nice married couple in the Zlín region using timeless materials such as Macassar veneer, which can also be seen in Villa Tugendhat. Furthermore, we made extensive use of piano high gloss to pleasantly accentuate the interior.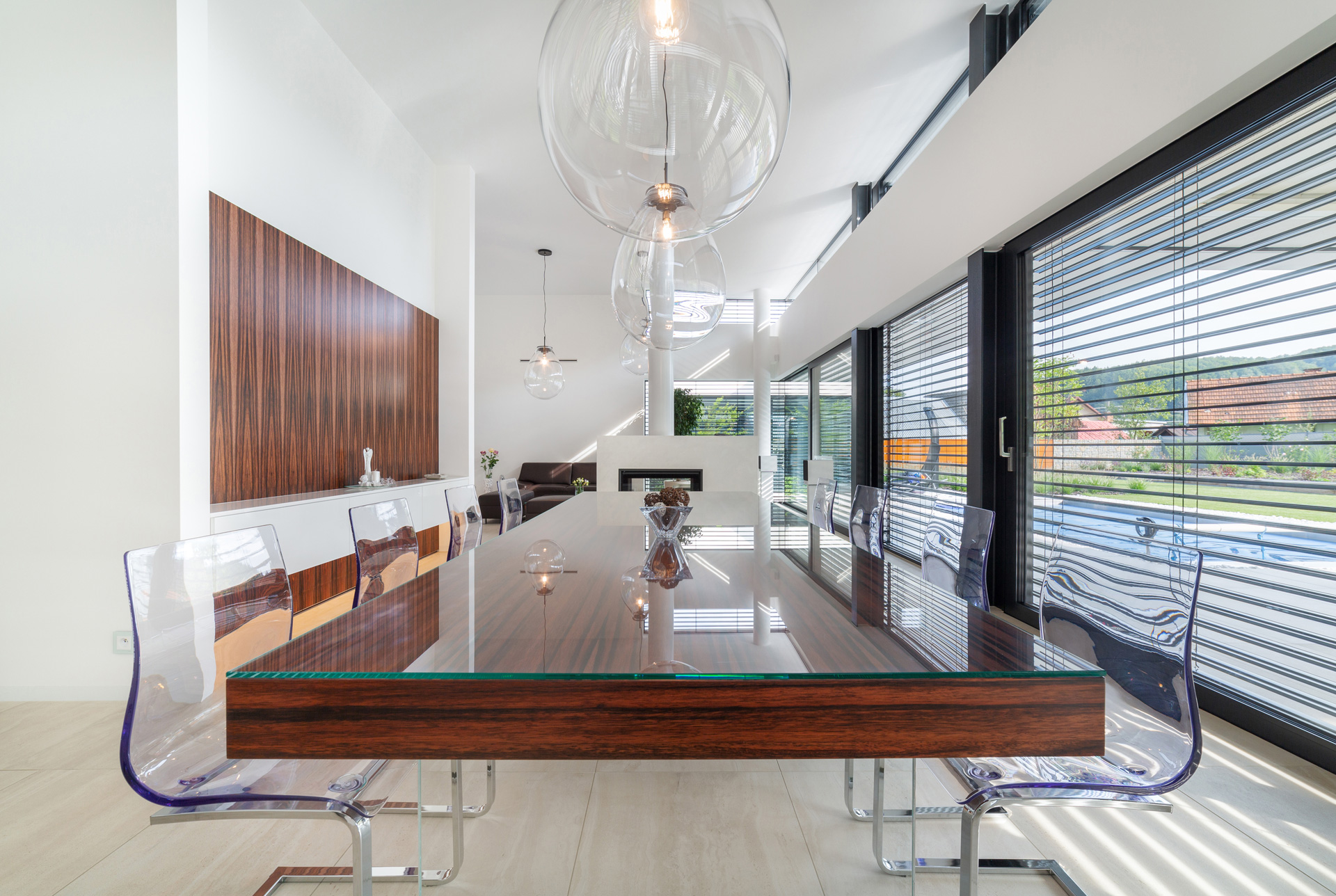 Dining room
Chandeliers made of blown glass by Czech glassmakers dominate the generous hall space with a ceiling height of 4.5 m, floating like bubbles in the space. Their shape and shine are mirrored in the glass top of the dining table, under which natural Macassar veneer shines through. The clear curves of the dining chairs, accentuated by a purple undertone, preserve the stylish harmony.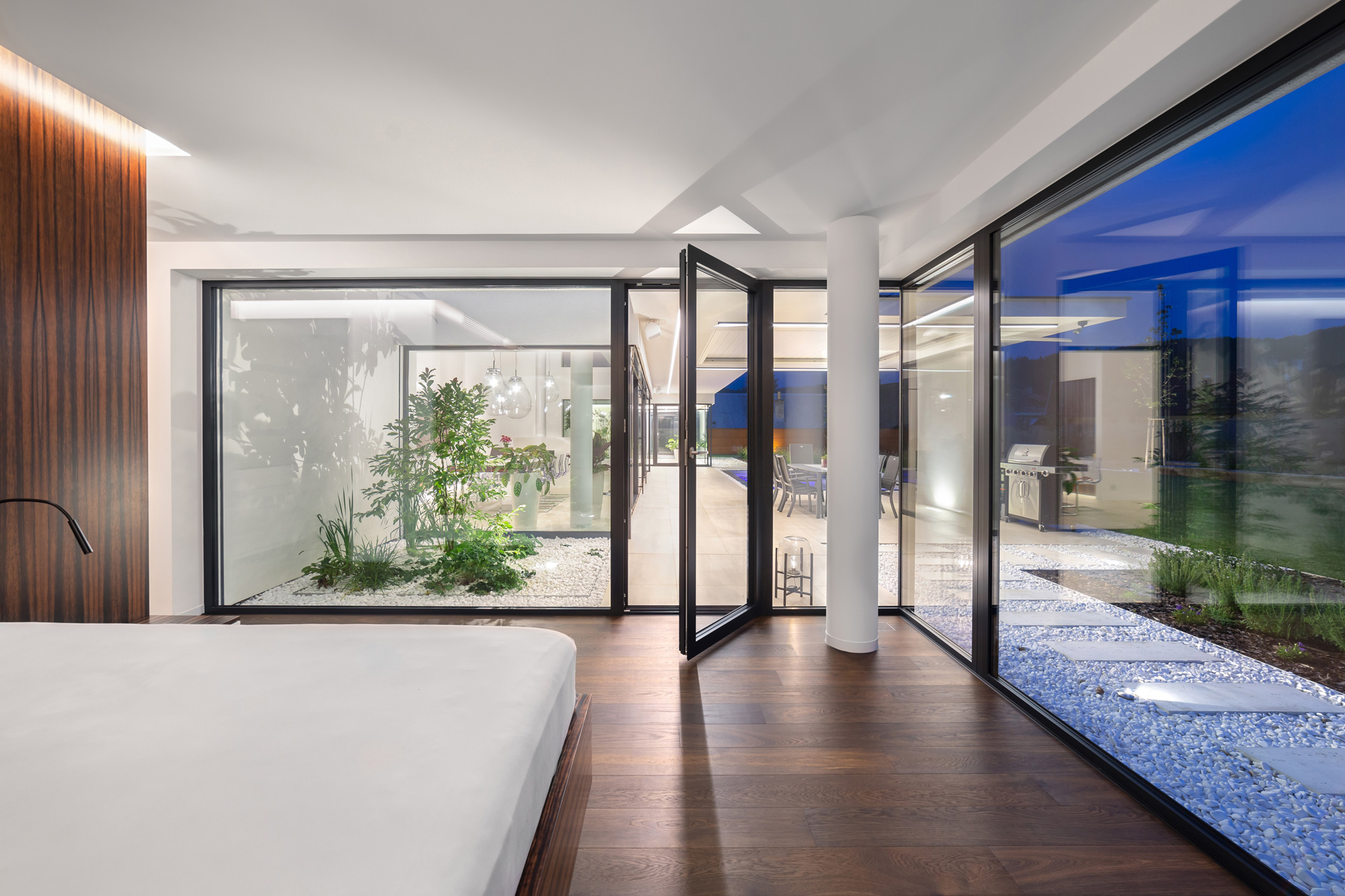 Bedroom
Fall asleep and wake up surrounded by wood and greenery. The bedroom space of the Zlín villa is designed in a purely minimalist way, the furnishings are reduced to a quality double bed, bedside tables and subtle lighting. The rest of the charm is taken care of by the frameless windows, which offer breathtaking views of the surrounding greenery.