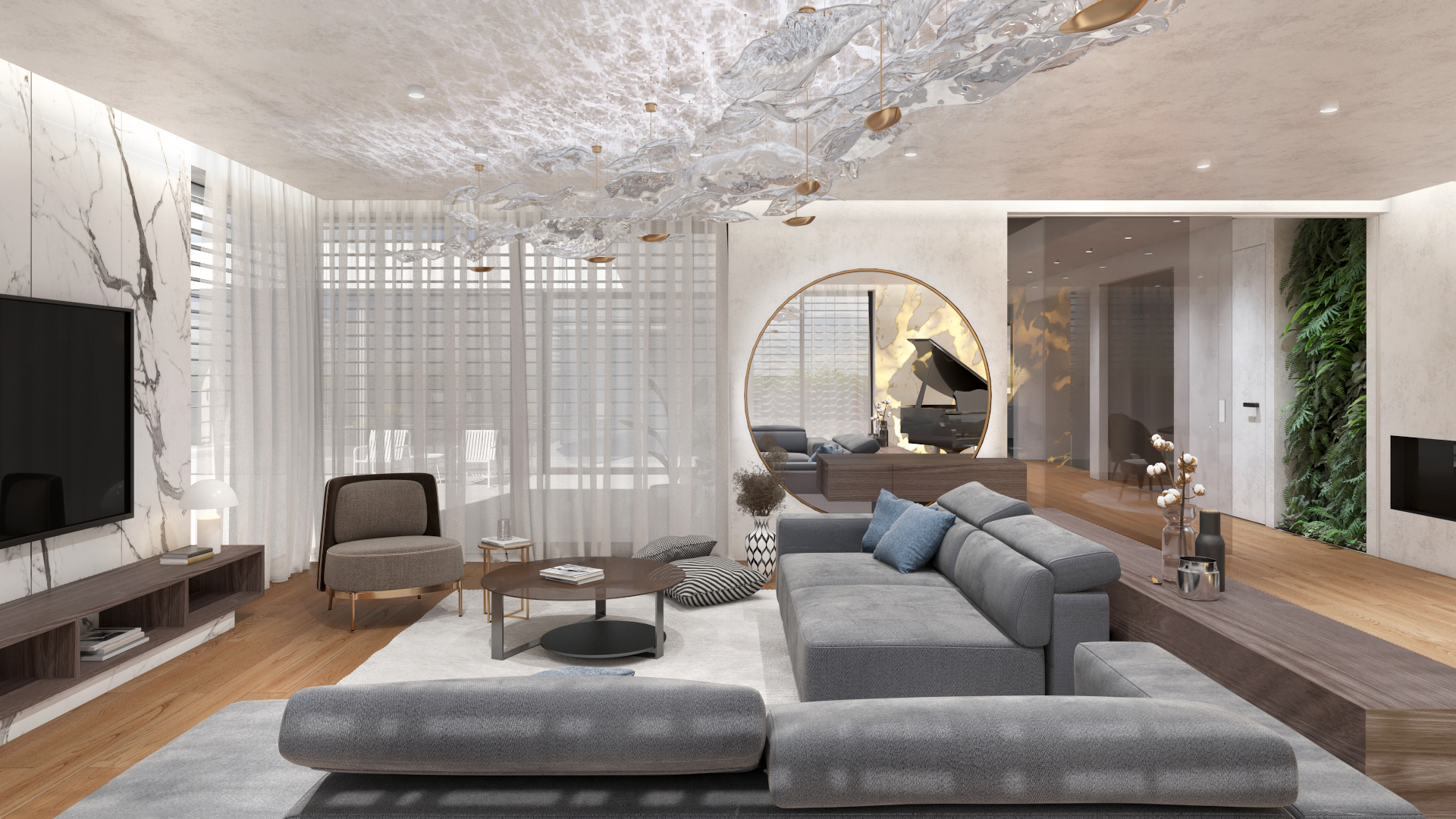 Living space
The concert grand piano located in the common living space immediately called for the use of high gloss surfaces. We used them, for example, on the kitchen counter or the walls decorated with illuminated onyx. They are contrasted by the matt and soft textile surfaces of the carpet and seating. The large round mirror is part of the recurring circle concept and adds another dimension to the interior.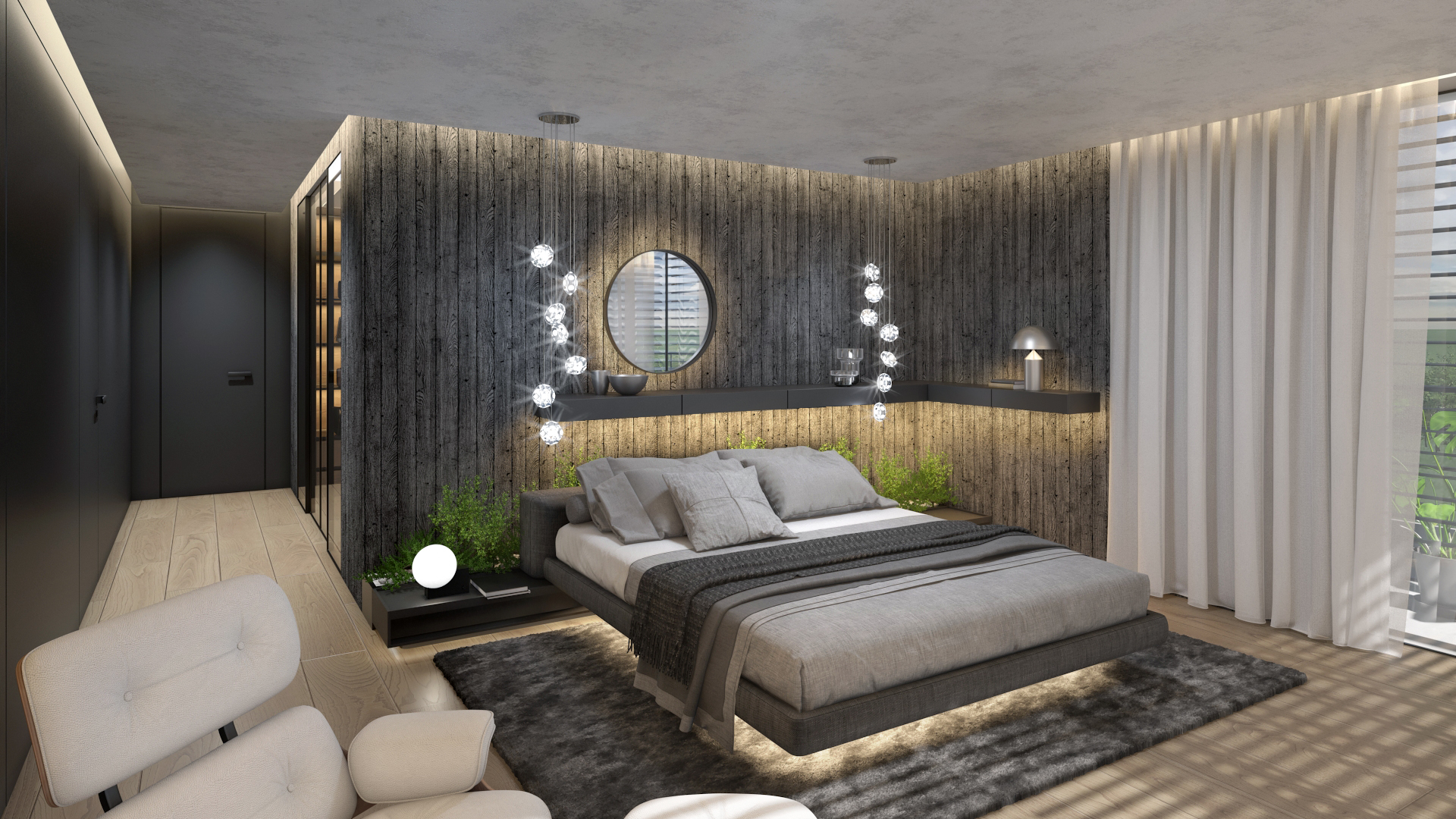 Bedroom
Dimmed light, natural elements. The bedroom of the new house in Zlín will be a true oasis of peace and tranquillity for the owner. As usual, our partners Nábytek Křivánek and MyLight lighting studio will take care of the quality furniture, wooden walls and original lighting for the Zlín interior.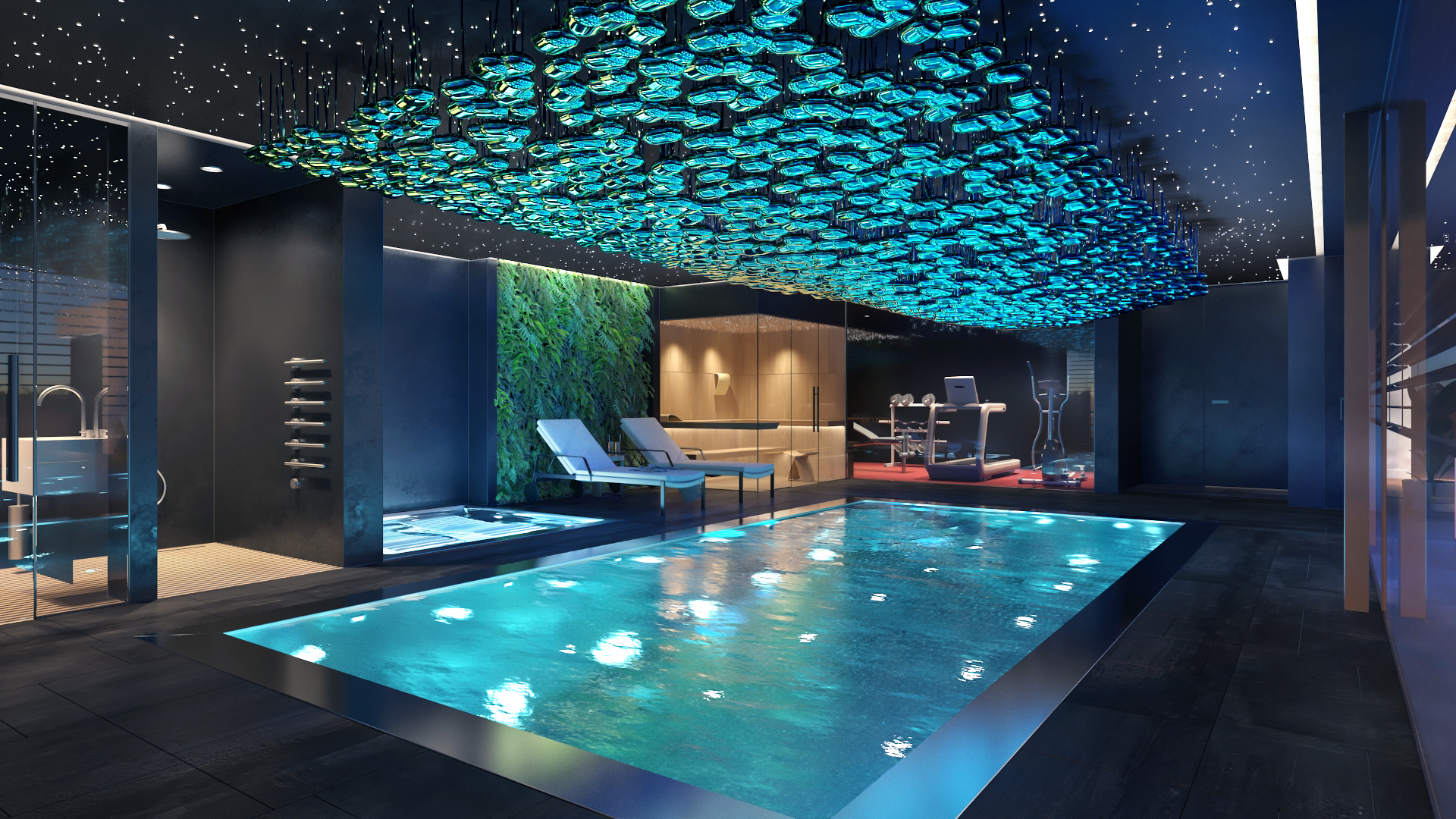 Relaxation zone
In the villa's relaxation zone there is a whirlpool with a view to the glass sauna and gym. A living green wall adds a fresh natural element to the space. Walls covered with dark graphite faux impart the space with an intimacy that is magically flashed by the reflections of the lights from the pool's surface. While swimming, the owners will be able to enjoy a breathtaking view of the Zlín skyline.