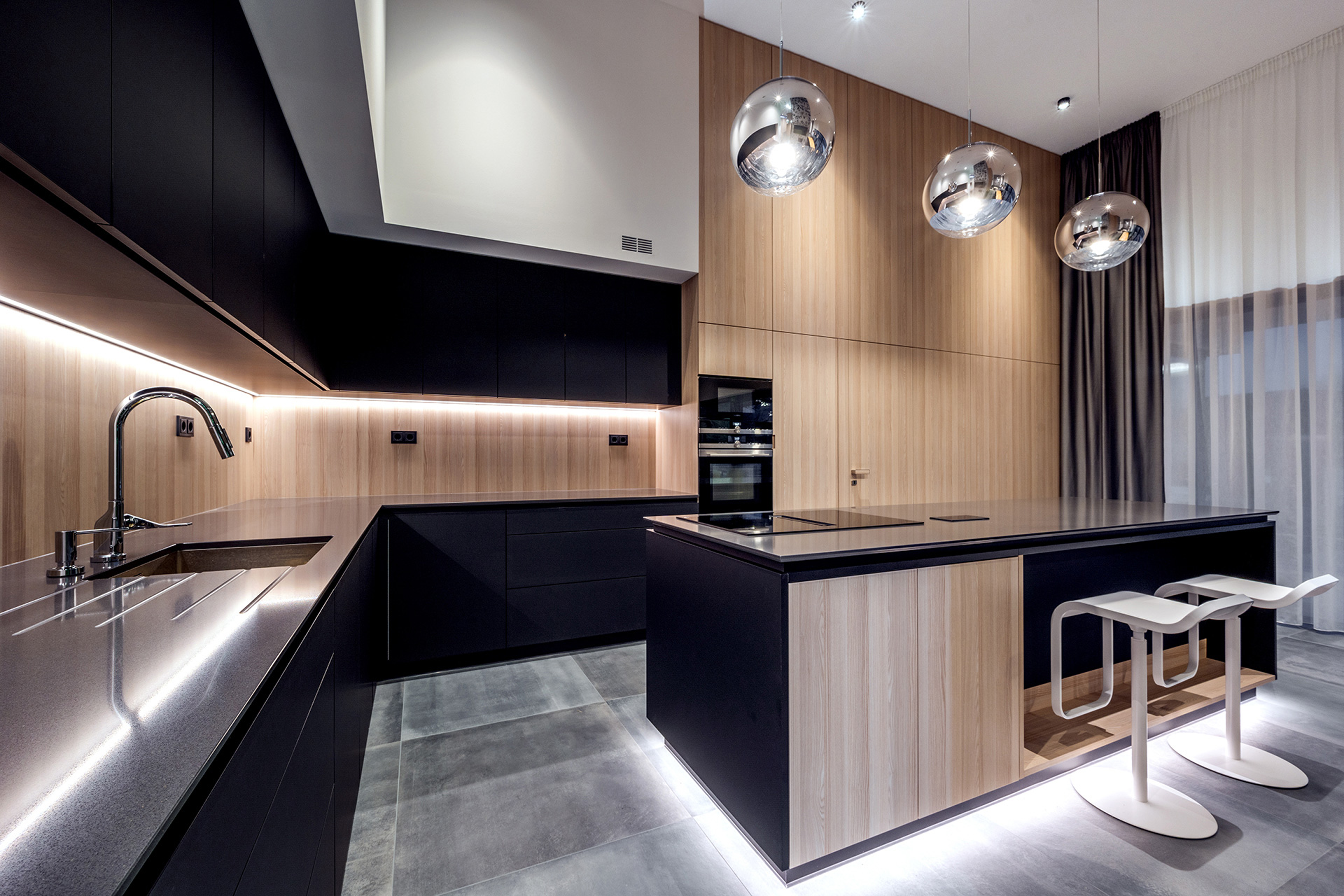 Kitchen
The heart of this house in the Uherské Hradiště region is the common living space (kitchen, dining room and living room) with 4 metre high ceilings. In the interior, we combined natural motifs of wood (oak veneer) and stone (grey tiles). Smooth black surfaces with high gloss, underline the space's impression of luxury, which is further mirrored in the "levitating bubbles" of lighting.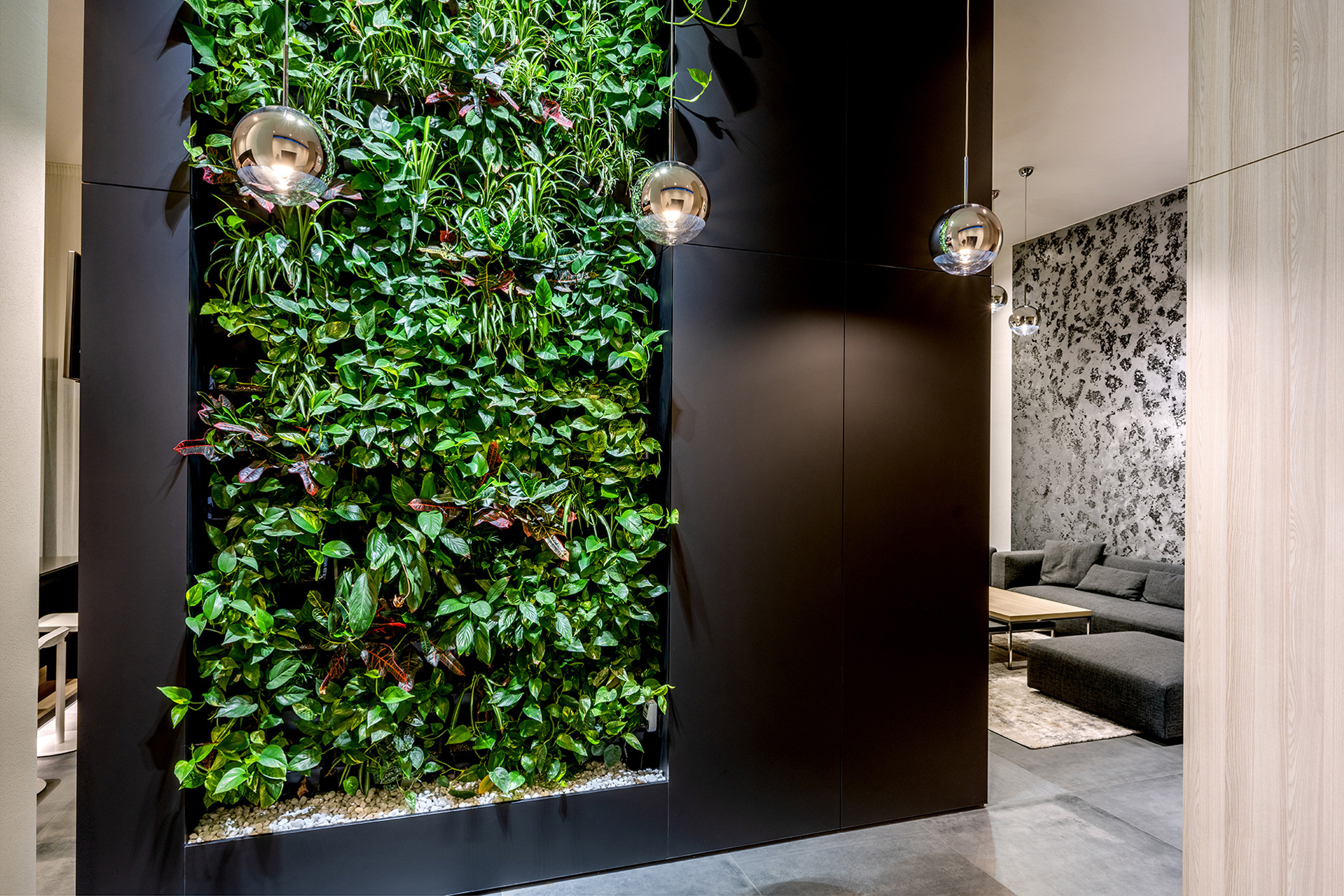 Green wall
Living buildings take advantage of the positive effects of plants both outside and inside. Interior green walls not only bring a home to life visually, they also have a positive effect on the psyche. They improve air quality and have excellent acoustic effects.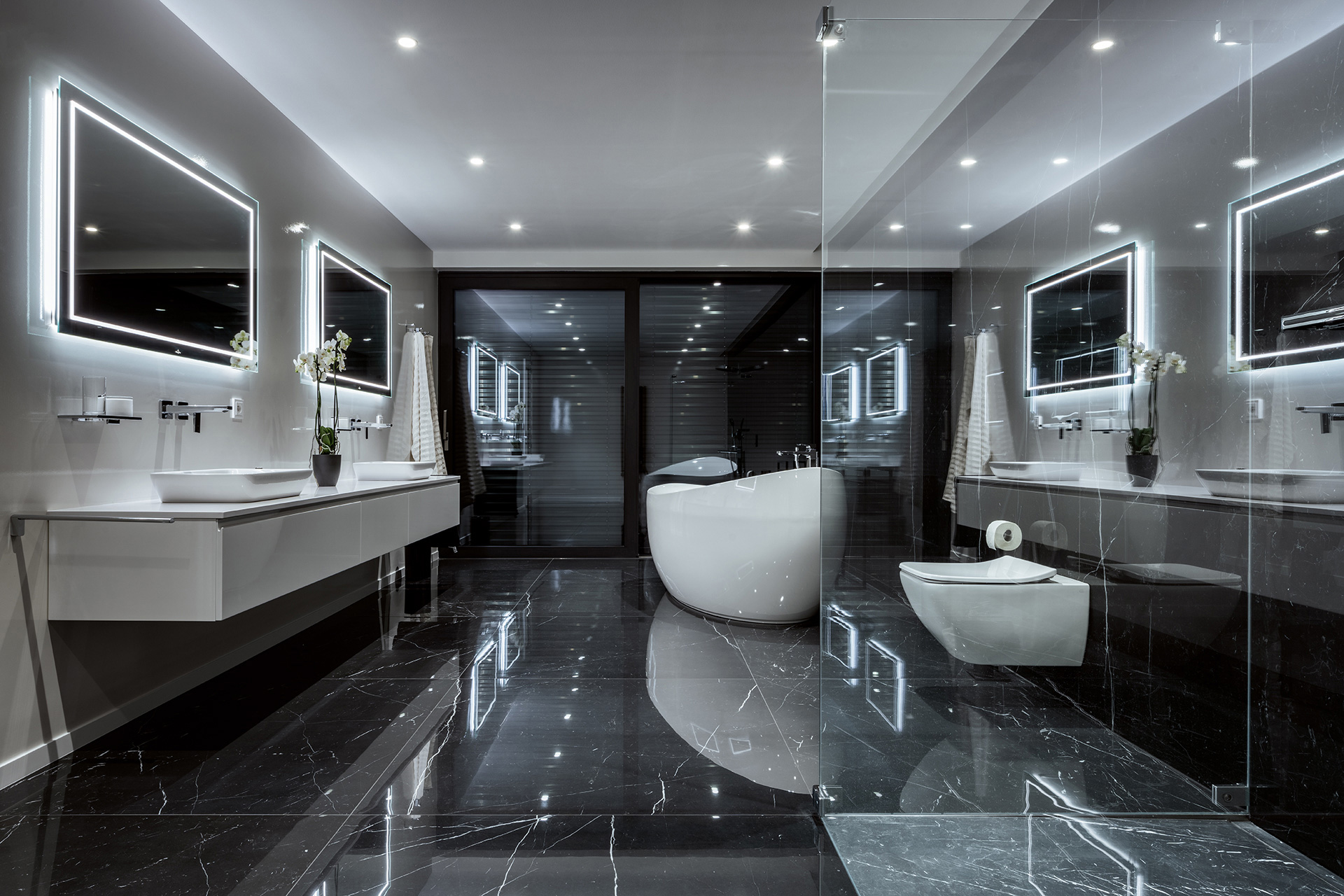 Bathroom
A generous bathroom with ambient lighting and walls clad in black marble dominates the separate parents' section of the interior. The combination of contrasting white furniture with an interestingly designed bathtub, cut out in the shape of a boat, is very effective.