Hala
The interior of the North Moravian villa is characterised by high gloss and contrasting colour surfaces. The white wall of the hall is crossed by two dynamic Macassar lines, hiding the garage with the owner's fast cars. The room is dominated by a distinctive armchair and glass walls that allow sunlight to flow in for most of the day.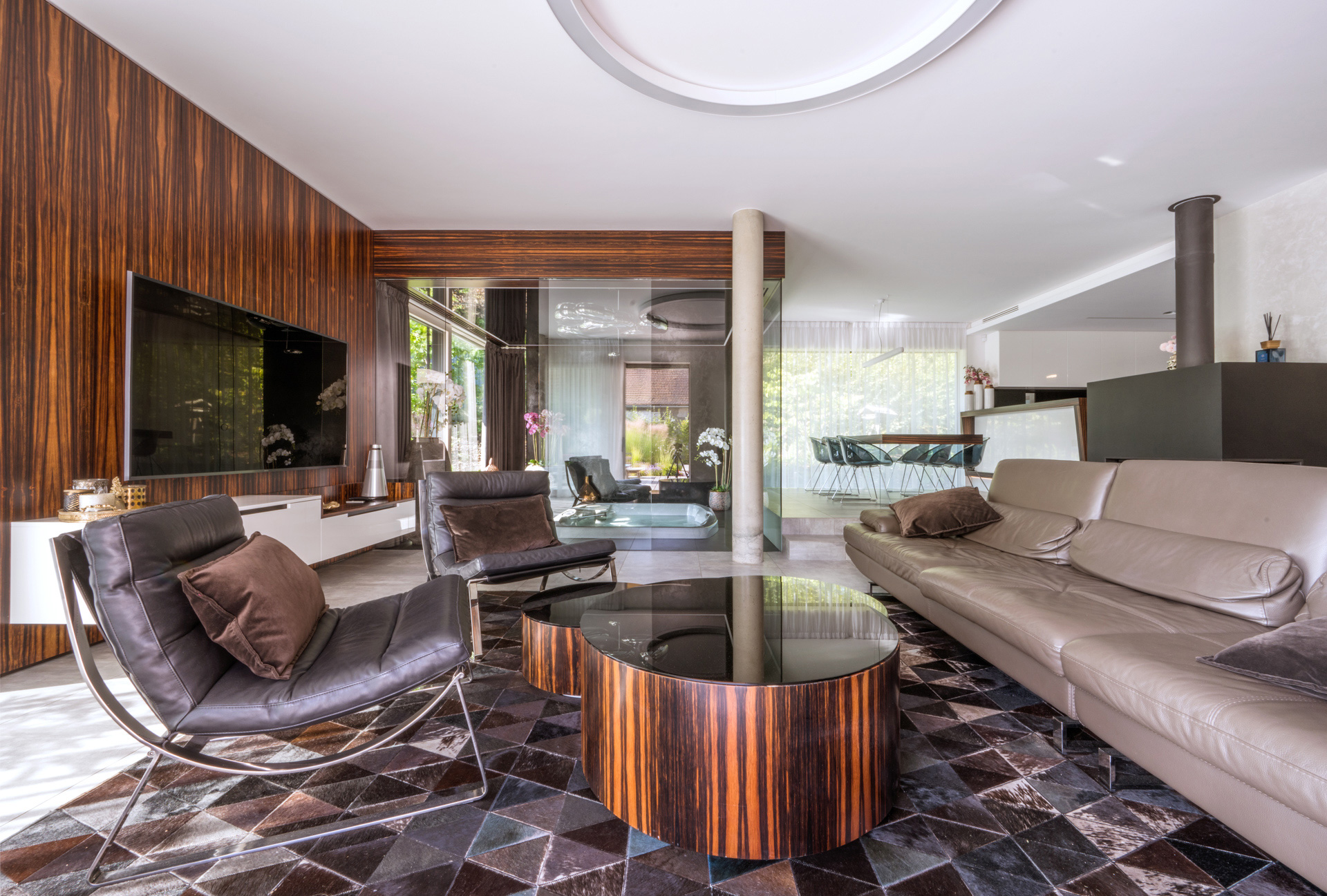 Living room
The common living area of the Ostrava villa is dominated by rich brown shades on the walls and furniture. Extensive use was made of natural materials such as leather or the luxurious Macassar wood veneer, known, for example, from Villa Tugendhat. There is also a glass-enclosed spa with a whirlpool and a kitchen area illuminated with white surfaces.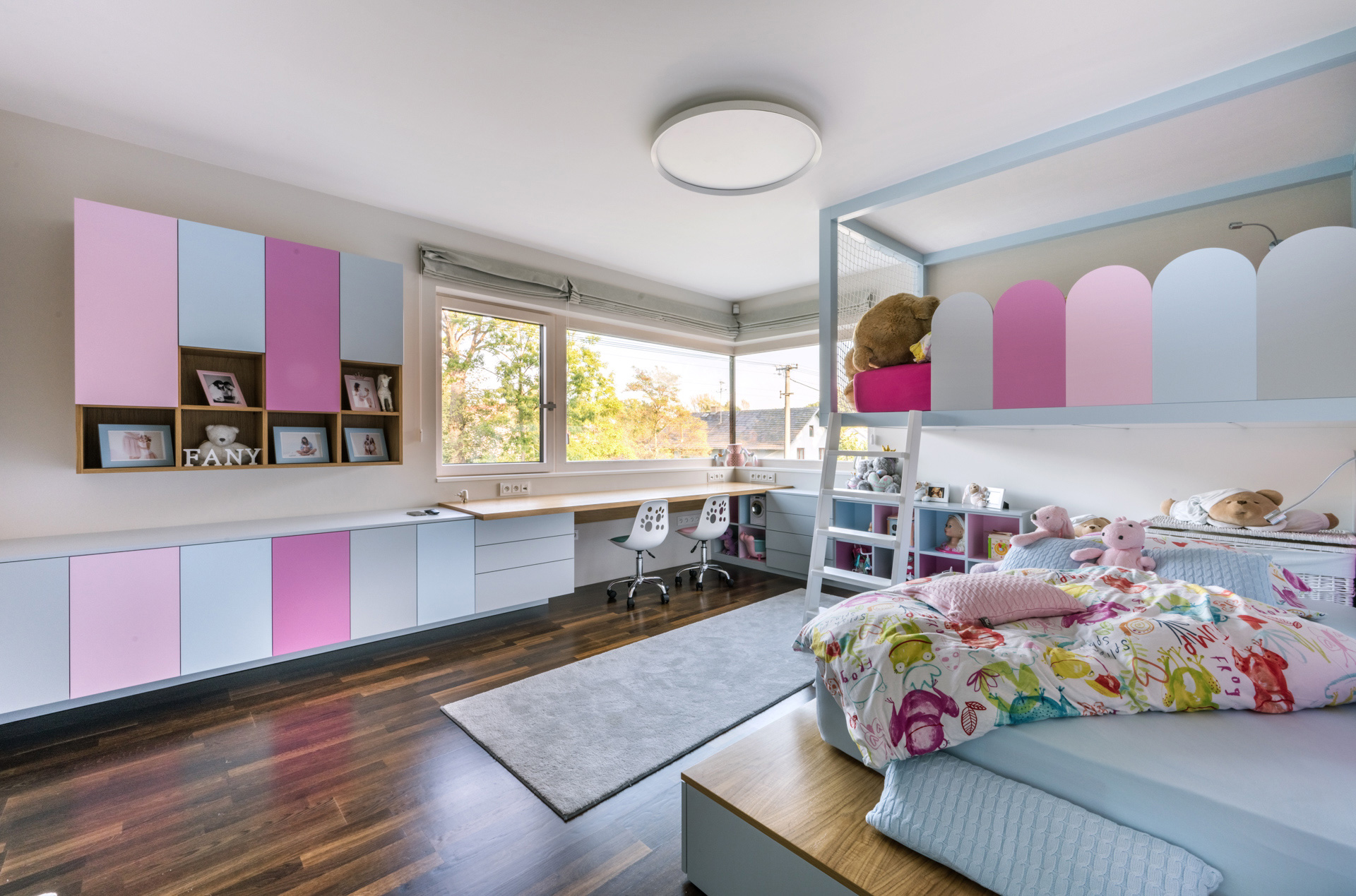 Children's room
A room as sweet as its owner. We designed the children's room in the Ostrava villa as a small kingdom created for play, rest and diligent preparation for school. A simple space that is easy to clean and in the princess's favourite colours. Come on in, petite madame!