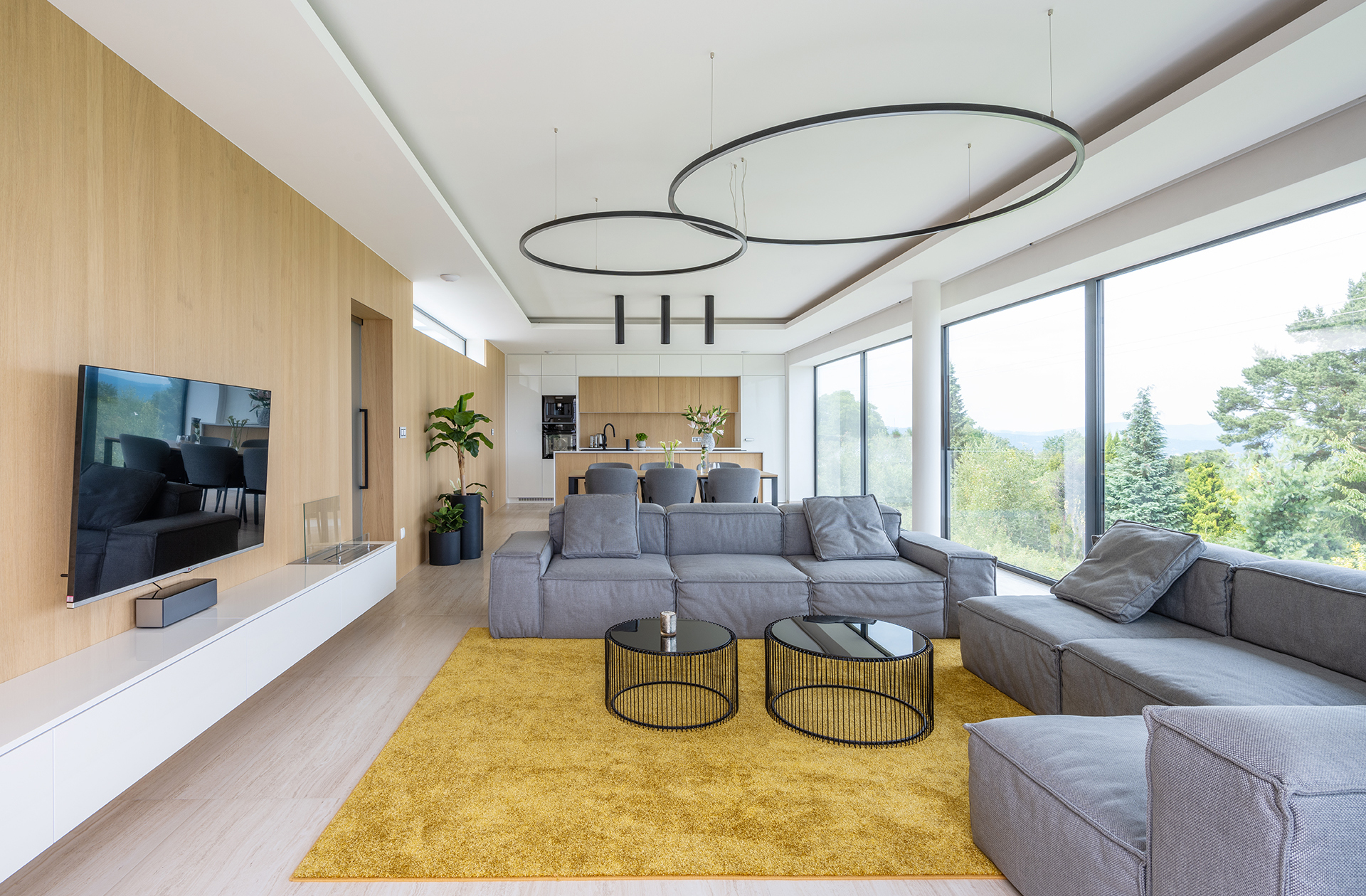 Living room with kitchen
The living room is a gathering place. In houses designed by KAREŠ ARCH architects, it takes the form of an airy, spacious hall with high ceilings and views of the surrounding countryside. For the Liberec villa, we chose a combination of natural wood and monochrome black and white surfaces with a high gloss finish, which are a warm contrast to the soft fabrics of the furniture and ochre carpet.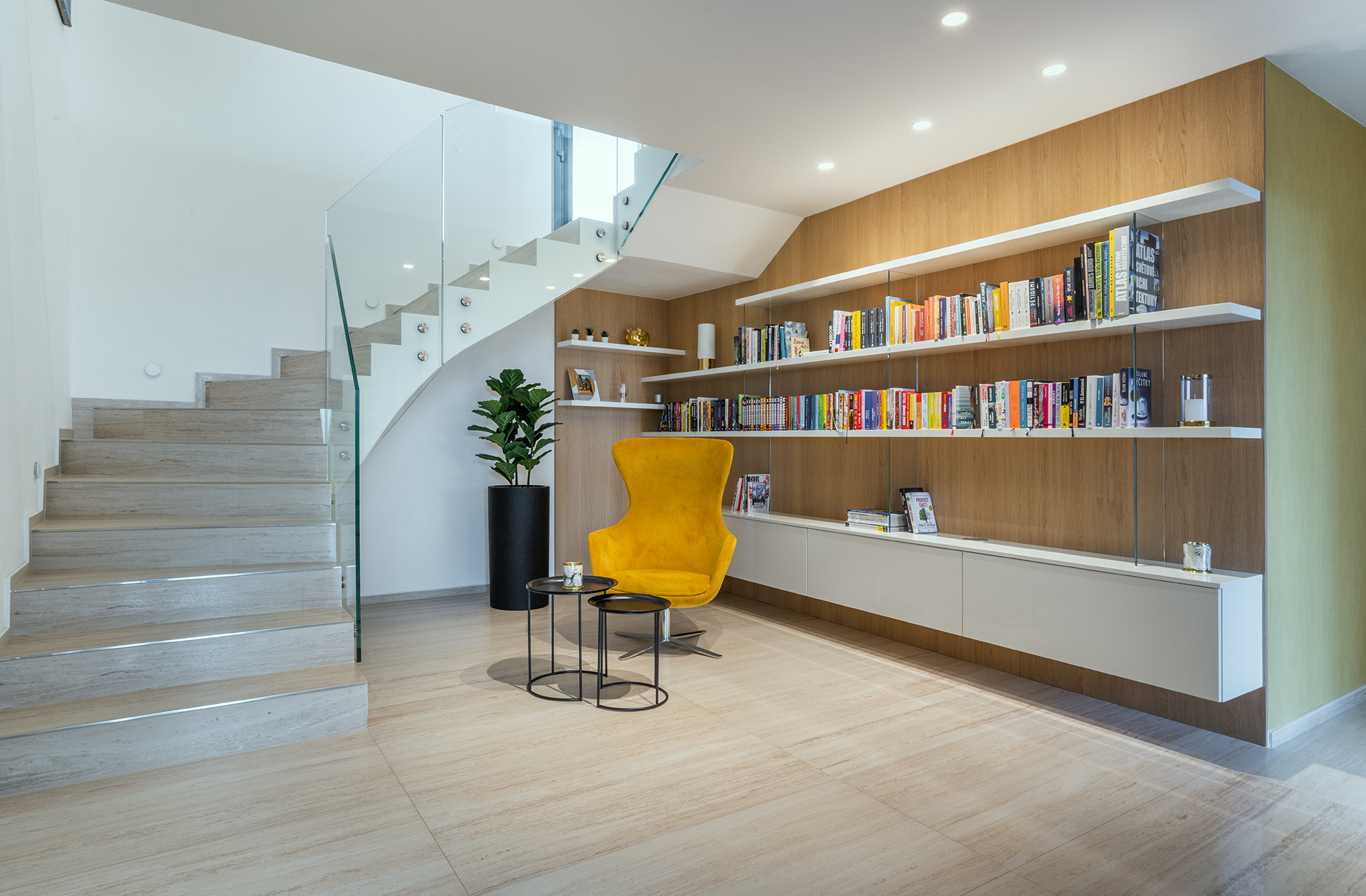 Nook with bookcase
The simplicity of our interiors is the result of a sensitive listening process. Listening to the client, to the architecture, to the space. The layout of the house often offers unique spaces made for listening, reading or quiet meditation – depending on the new owner's preference in their day to day life.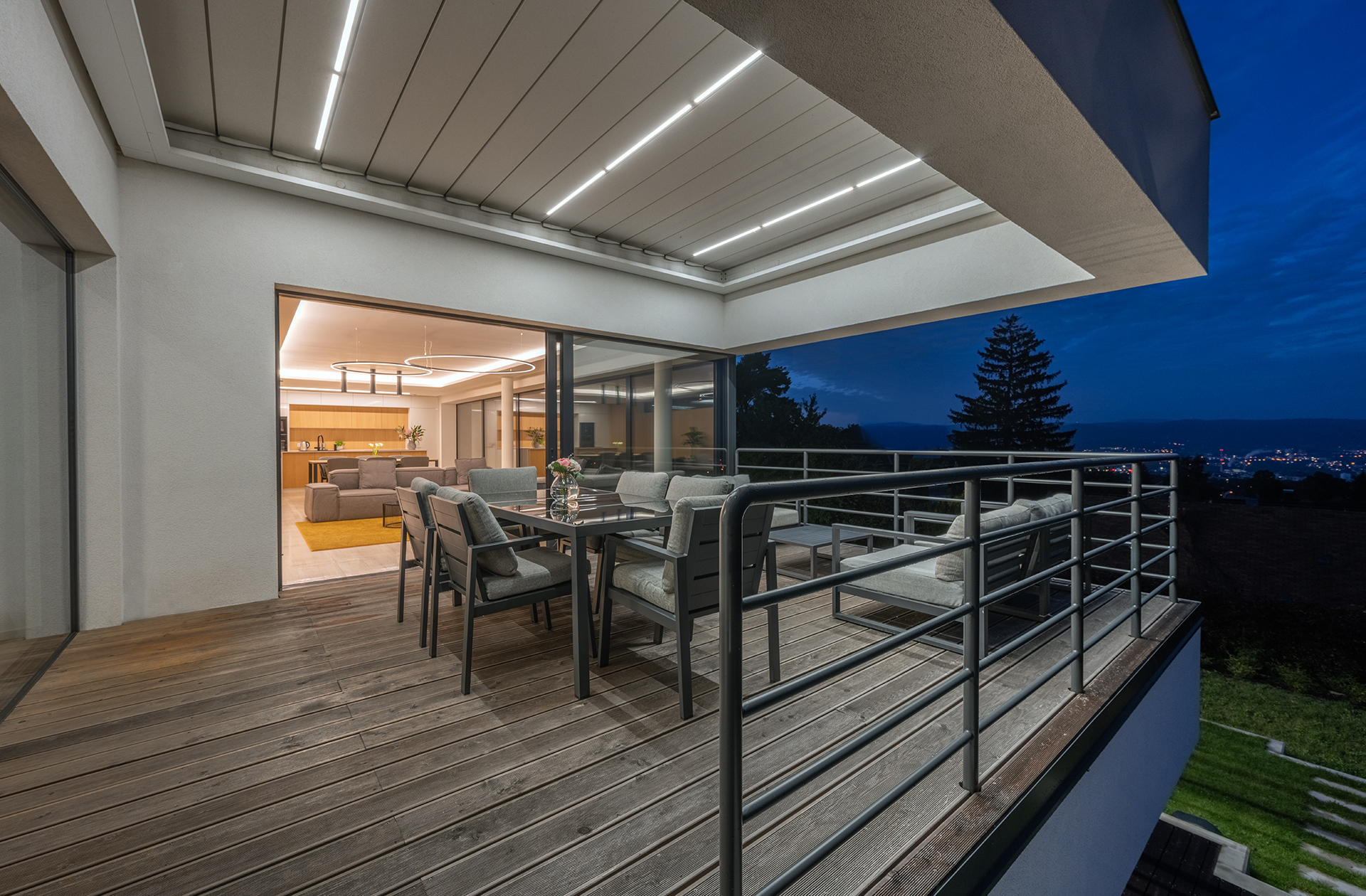 Outdoor seating on the terrace
The house offers a breathtaking view of Liberec towards the valley, and in the opposite direction, the Jizera Mountains with Ještěd Mountain, the dominant feature of the region, lit up in the background. Therefore, we chose unobtrusive and above all very comfortable outdoor furniture so that the owners could enjoy the breathtaking panorama to the fullest.