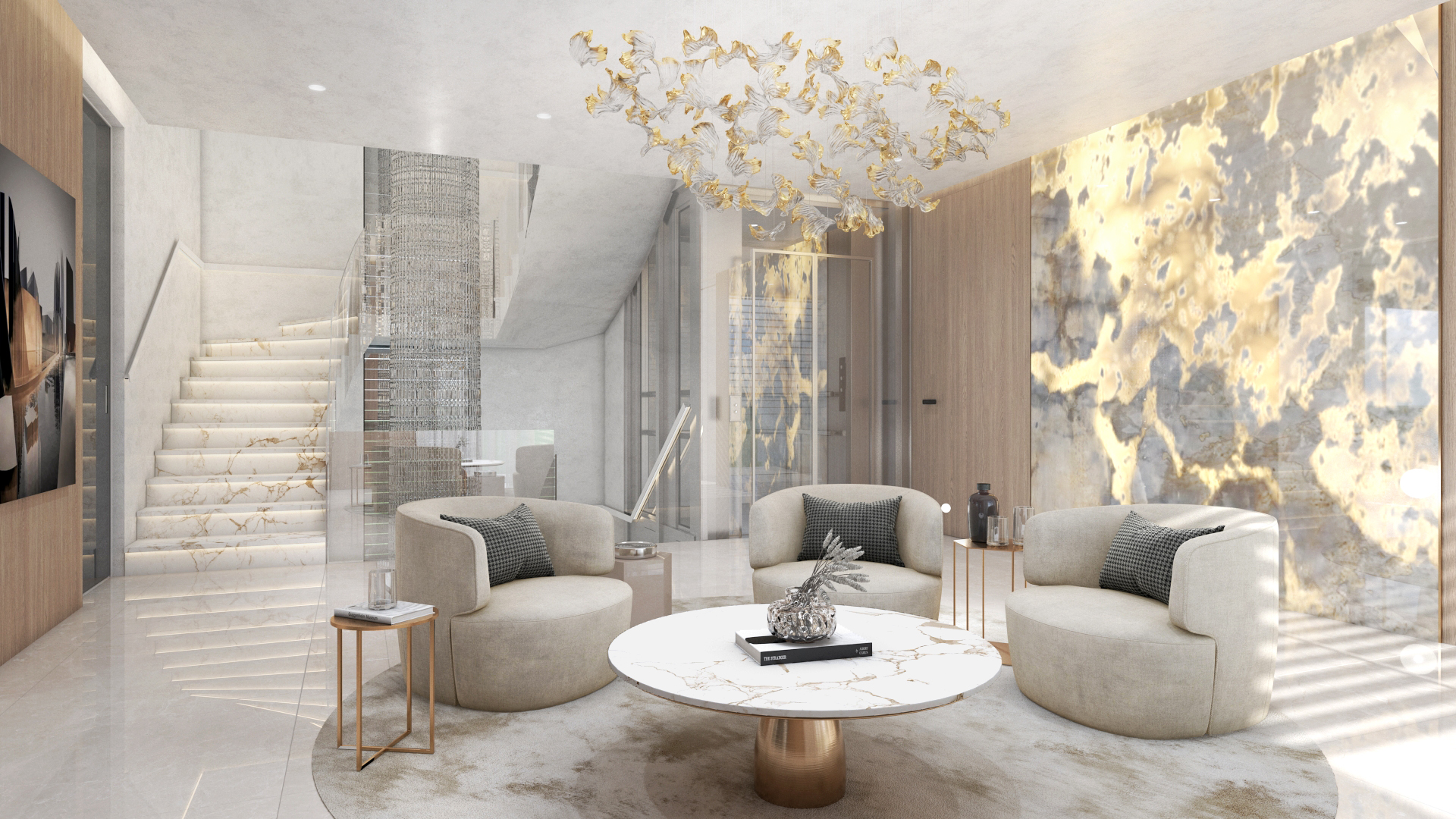 Entrance hall
Welcome to the realm of light. The illuminated onyx wall of the entrance hall blends nicely with the polished marble of the furniture and staircase, as well as the unique light fixtures from MyLight Studio. Comfortable chairs arranged around a round table invite you to sit comfortably and provide views further into the living space.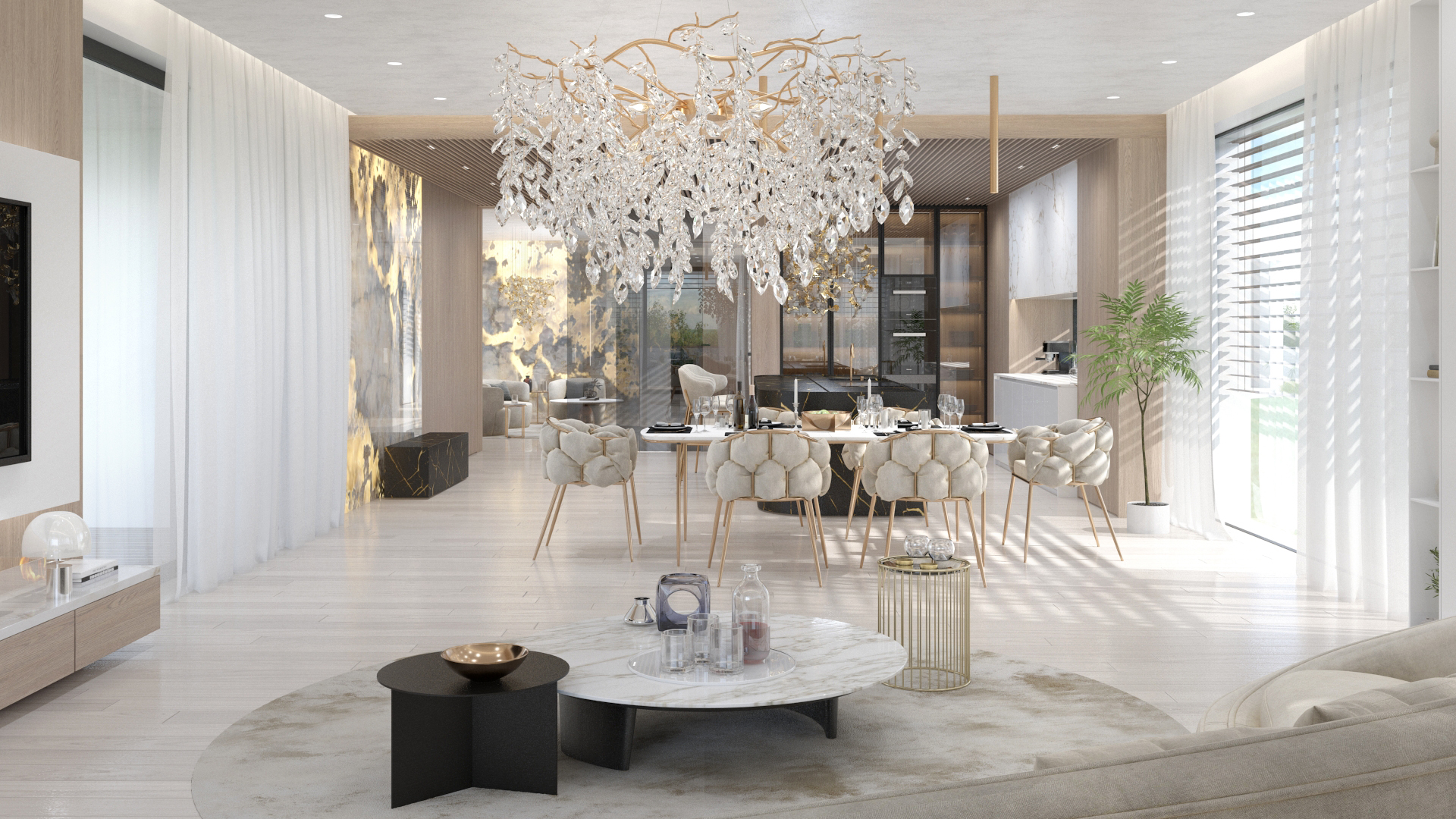 Living space
The generous living space of the Hradec Králové villa is dominated by luxurious materials such as Czech cut glass, marble and natural wood veneer. The interior plays with tones of white, grey and cream. The golden constructions of the furniture and accessories look like luxurious jewels on equally dazzling evening dresses. There are just enough of these jewels in the interior to make the space feel opulent but not overdecorated.
Children's room
A place for the inquisitive schoolchild and great athlete of the future. Children's rooms are dominated by minimalism and practicality – after all, who enjoys sorting piles of stuff into lots of cabinets, cupboards and drawers. Soft bed upholstery and quality furniture elements from Křivánek nábytek take care of comfort and cosiness. The design of the children's room matches the concept of the house, yet expresses the unique personality of its inhabitant.