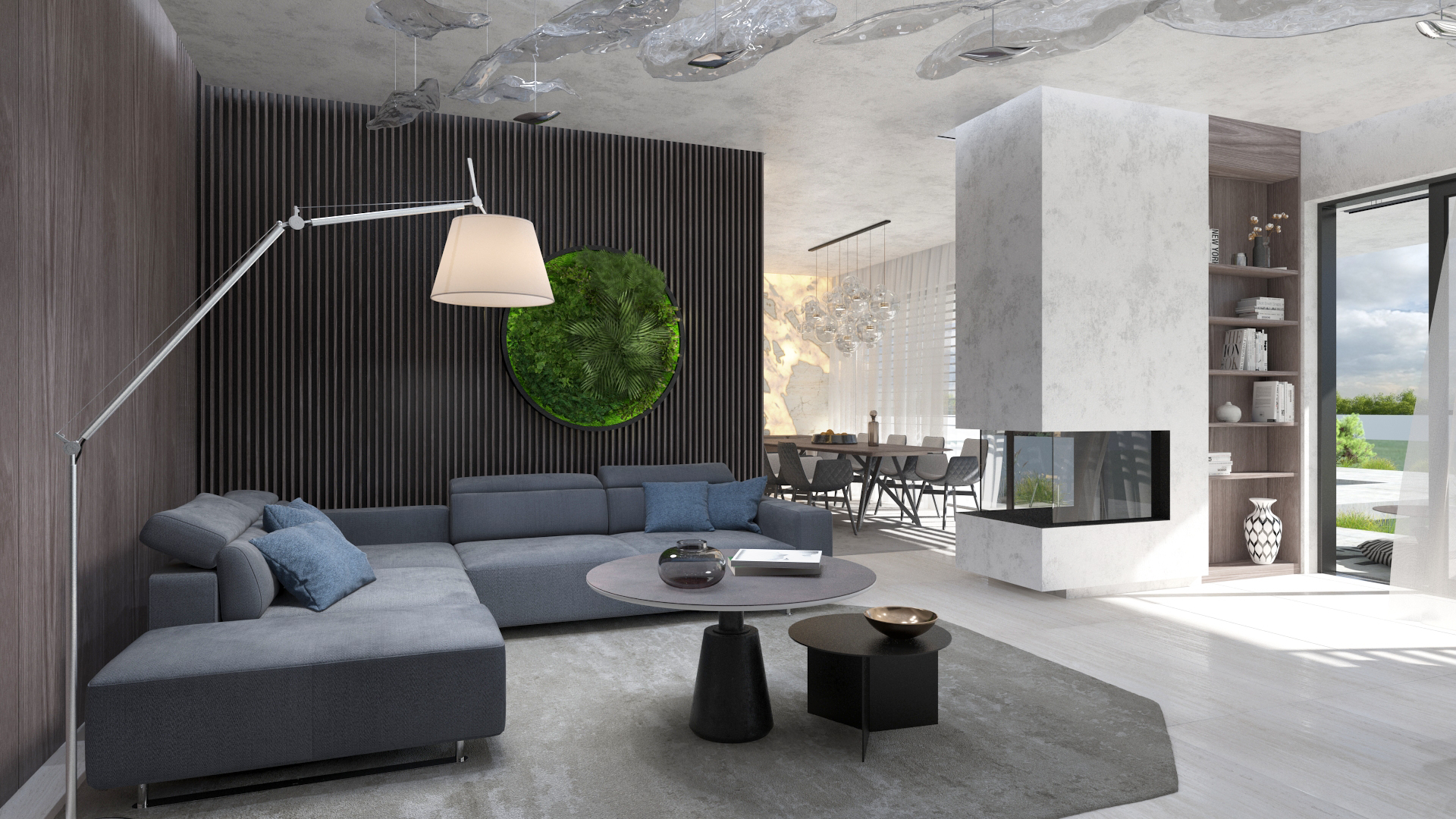 Living space
The interior of the Cheb villa, designed by the KAREŠ ARCH studio, is dominated by a full-width faux finish on the walls, ceilings and interior doors, in some places embellished with illuminated onyx. The living space was enlivened with a lush moss wall.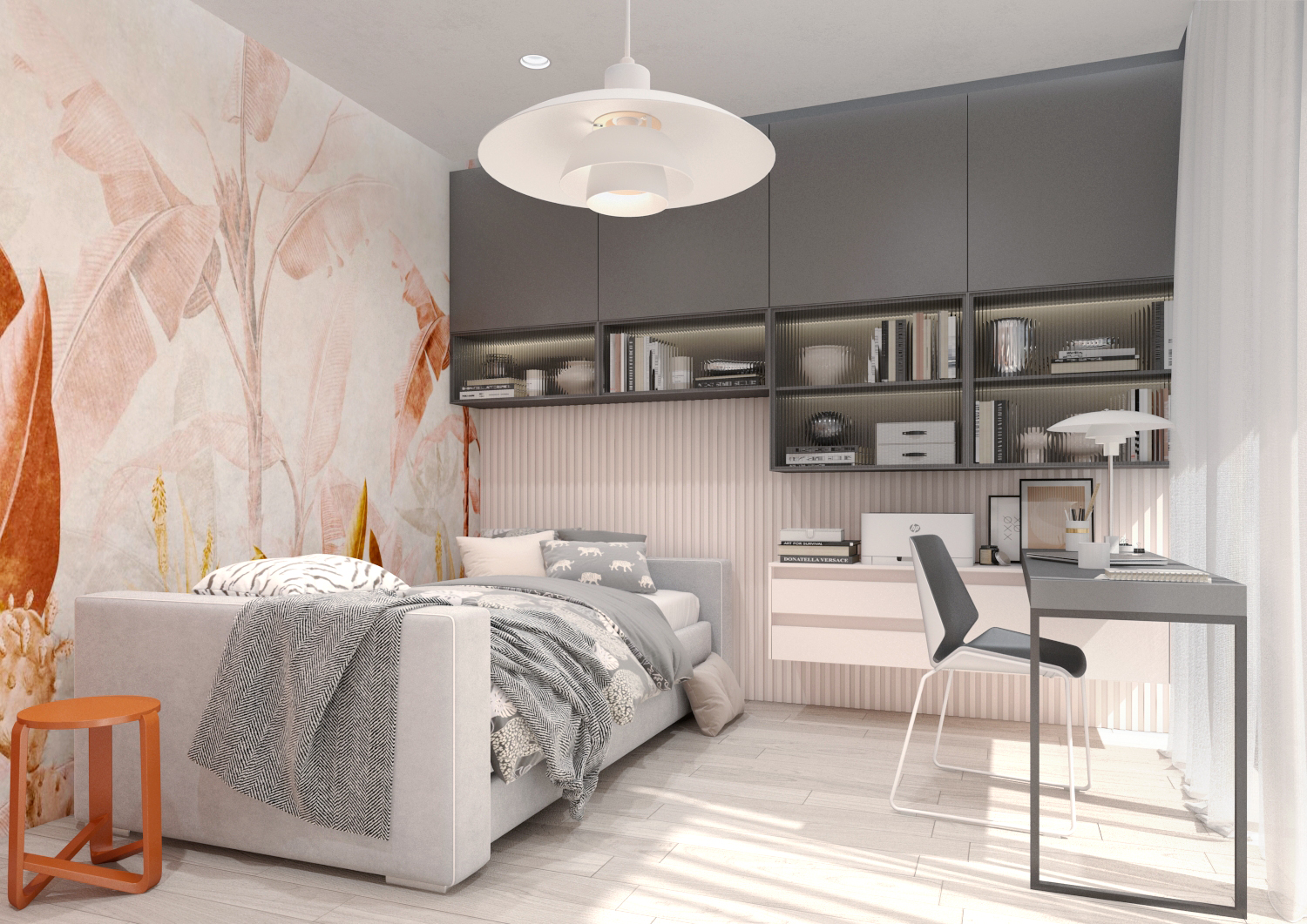 Children's room
In the children's room, the clean architecture takes on a more subtle character. We see and design a children's room as a safe haven that encourages the development of a young person's imagination and unique personality. Here, colour primacy is taken by grey and light pink.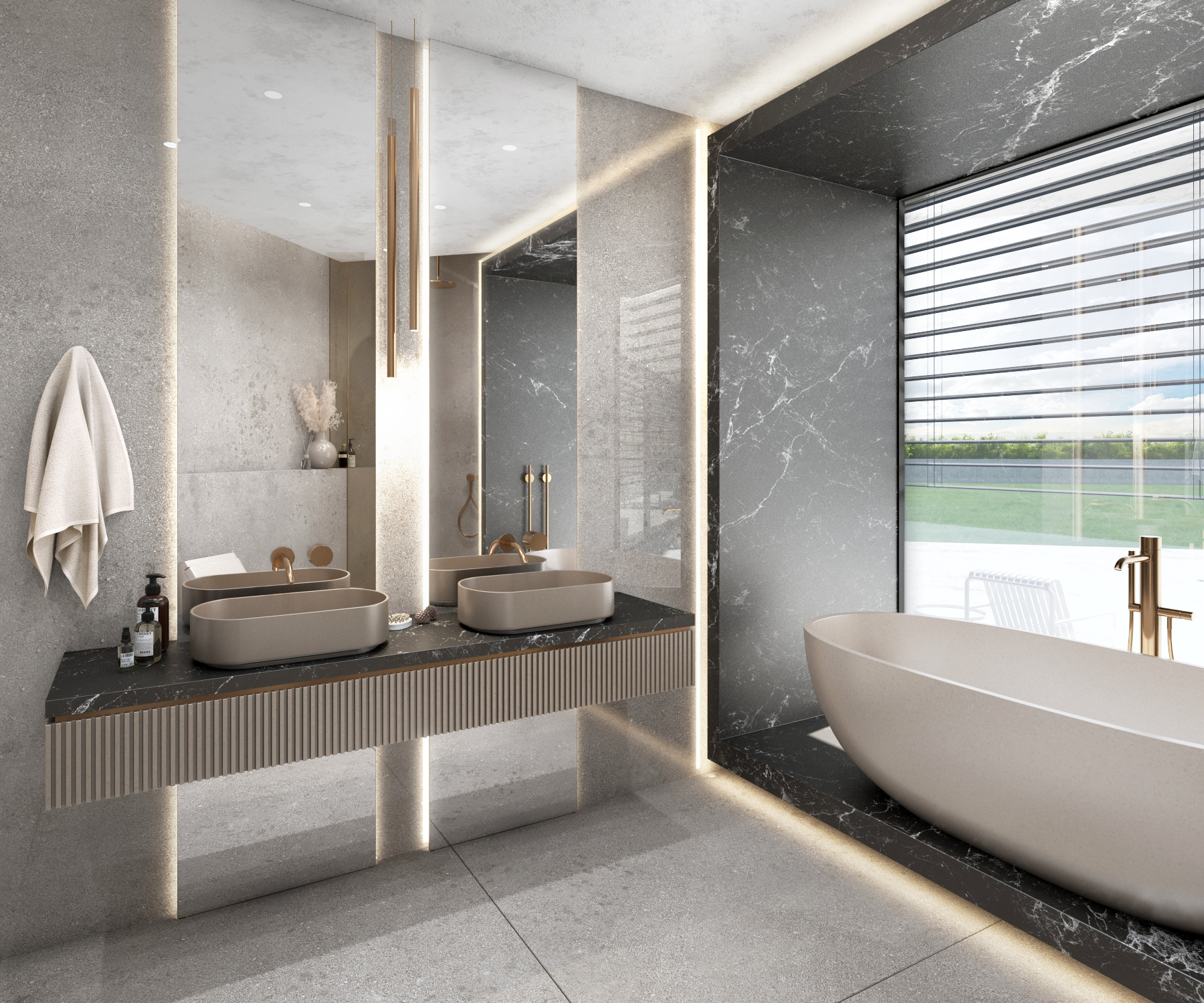 Bathroom
The bathroom of the Cheb villa is a harmony of luxury and soft colour tones. The unique positioning of the bathtub inside a marble frame provides a background for cosy relaxation with a view of the open landscape, adjoining the house's garden.