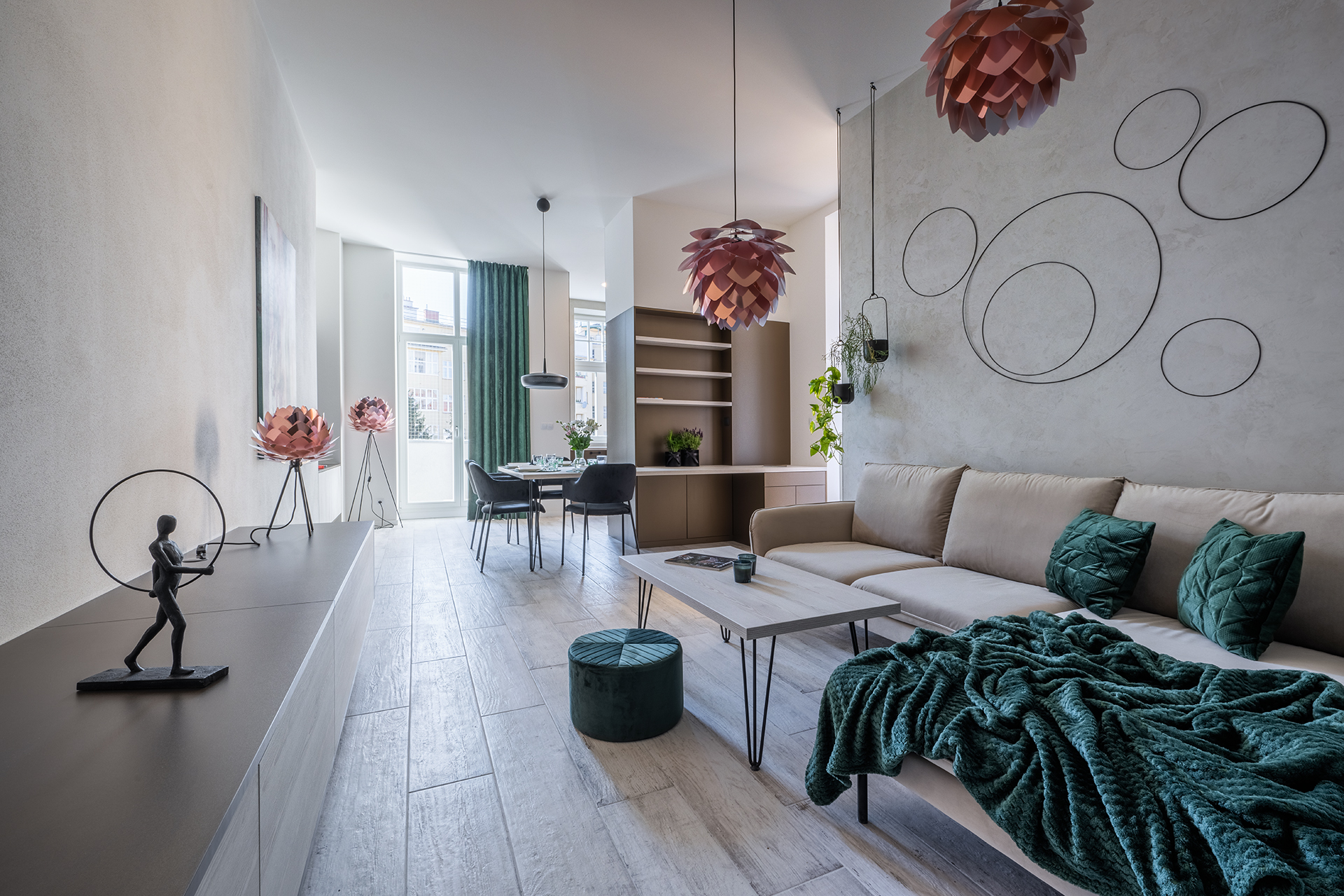 Living space
Relax as though you were in a botanical garden – under lighting in the form of unfolding flowers, surrounded by tones of green and the climbing "stems" of plants. The interior of the Brno apartment is intimate and cosy, minimalist and playful at the same time. You probably won't want to go home after a visit here.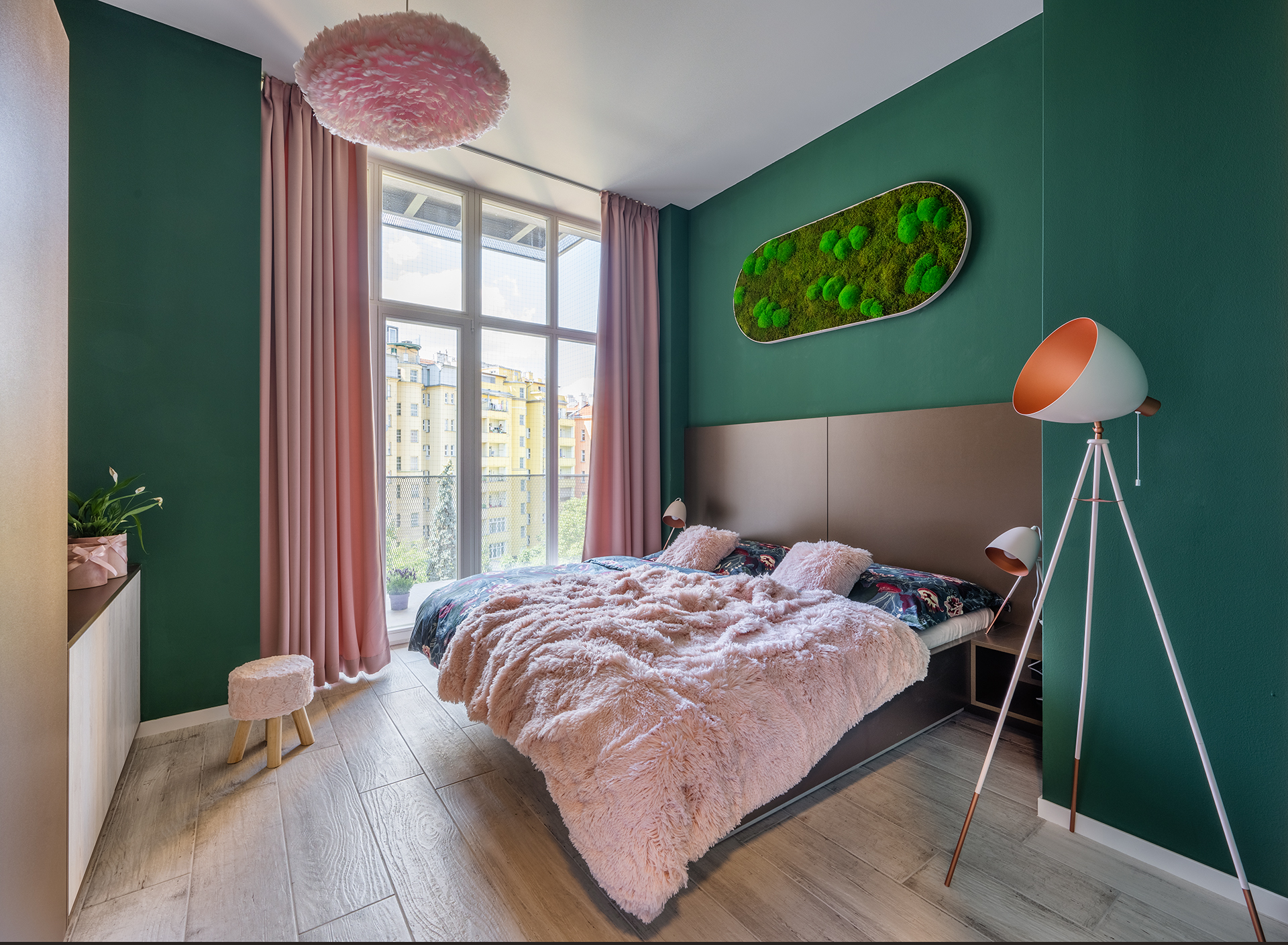 Bedroom
A view into the bedroom of the apartment on Kotlářská Street. The rich green interior features a quality solid wood bed, a refreshing moss decoration above the bed and a striking designer light. Old pink curtains and subtle "furry" accessories in a lighter shade complete the neutral colour combination.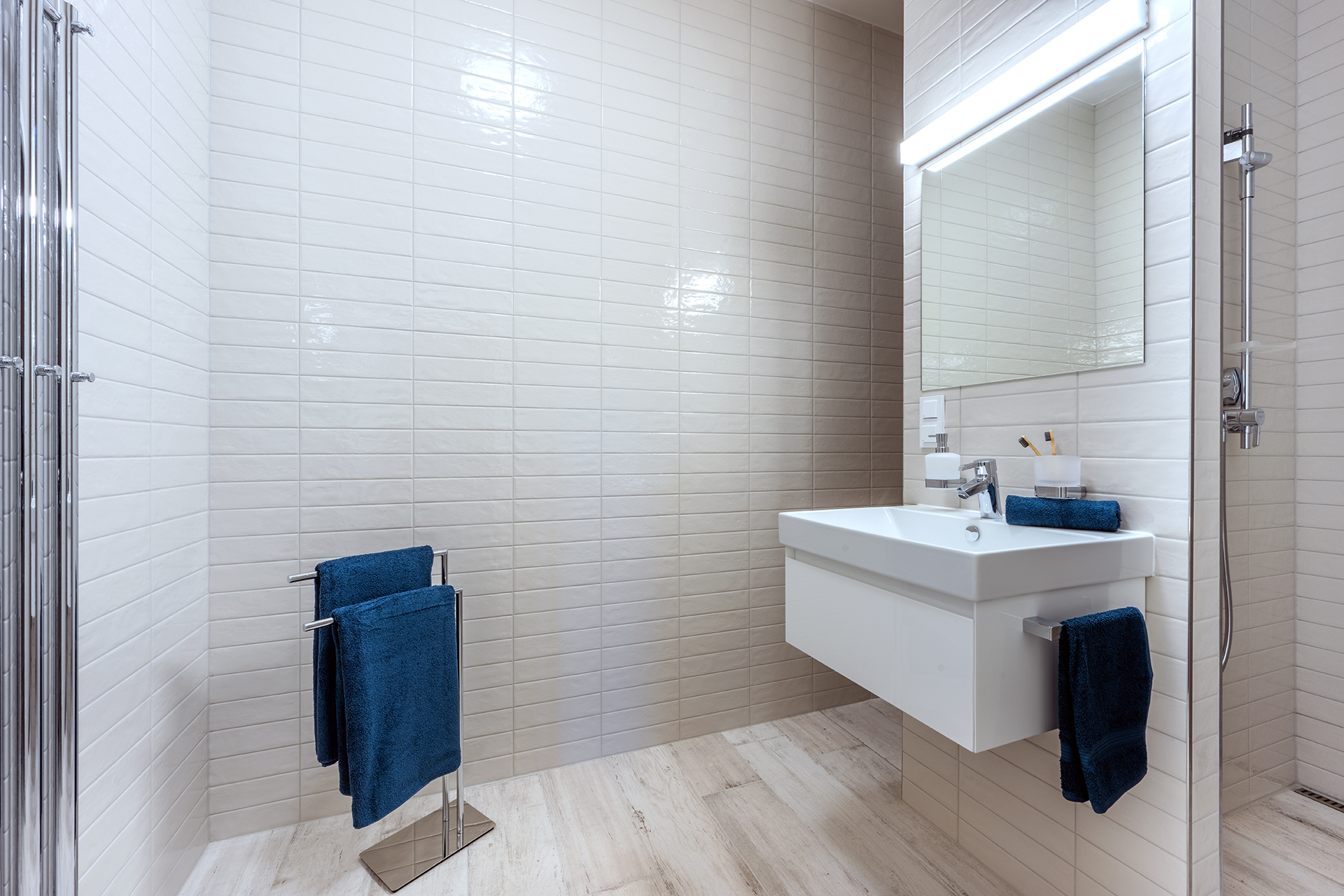 Bathroom
Less is often more. The bathroom of the Brno apartment surprises with its original division of space, which was enough to let it stand out. For this we used simple rectangular tiles on the walls. All that was needed for a perfect result was a sturdy sink with storage space, a square mirror with lighting and a few essential bathroom accessories.